Ski poles
Snowsports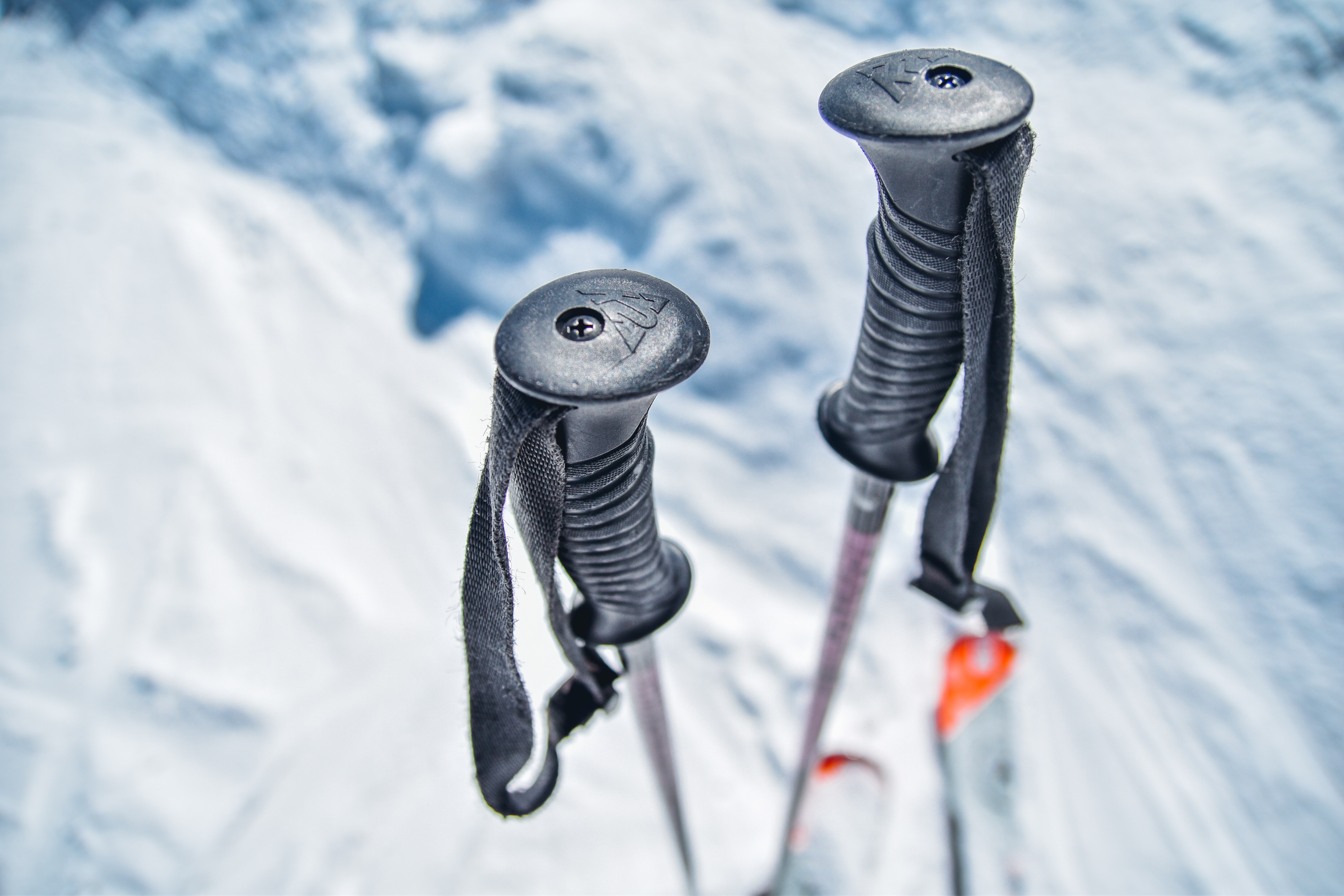 You know what you're getting with a ski pole. With long lightweight shafts and soft grips, you'll be stable through even the toughest slopes.
** Please note that the item pictured is a stock item and your actual rented item may be slightly different.
---
Sizing notes
Sizing downhill poles: Stand in your ski boots on a level floor. With your poles upside down—grips touching the floor—grab the pole beneath the basket so that the top of your thumb touches the basket. Your elbow should now be at a 90-degree angle. If the angle is less than 90 degrees, get a shorter pole. If the angle is greater, get a longer pole.
Sizing chart:
| Size | Height Range |
| --- | --- |
| 32in./80cm | <3'4'' |
| 34in./85cm | 3'5'' - 3'8'' |
| 36in./90cm | 3'9'' - 4'0'' |
| 38in./95cm | 4'1'' - 4'4'' |
| 40in./100cm | 4'5'' - 4'8'' |
| 42in./105cm | 4'9'' - 5'0'' |
| 44in./110cm | 5'1'' - 5'3'' |
| 46in./115cm | 5'4'' - 5'6'' |
| 48in./120cm | 5'7'' - 5'9'' |
| 49in./125cm | 5'10'' - 6'0'' |
| 52in./130cm | 6'1'' - 6'3'' |
| 54in./135cm | 6'4'' - 6'6'' |
| 56in./140cm | 6'7'' + |